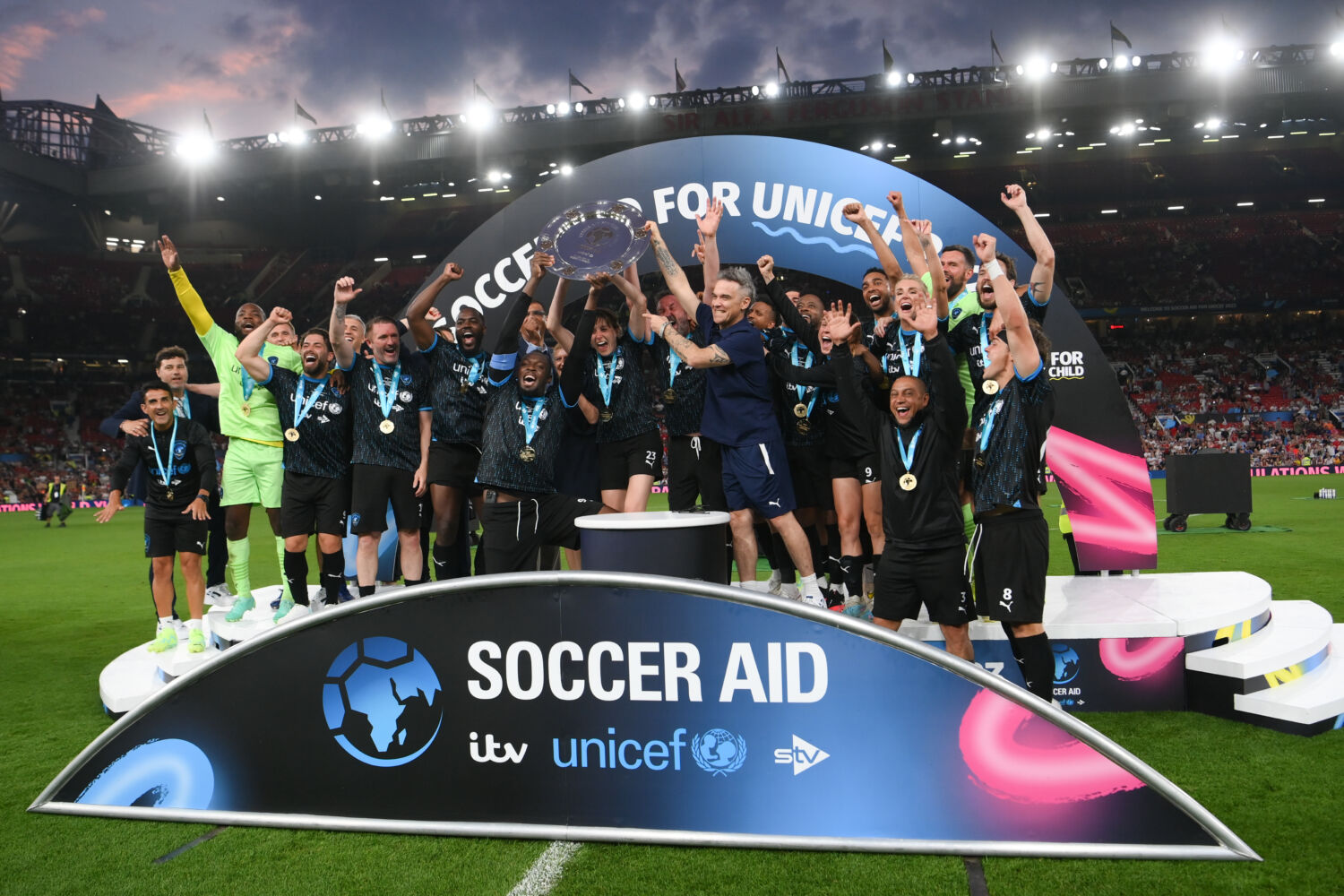 SOCCER AID
FOR UNICEF 2023
RAISES £14,619,005
Soccer Aid for UNICEF 2023, broadcast live on ITV1, STV and ITVX from Manchester's Old Trafford, raised an incredible £14,619,005 – all supporting UNICEF's vital work helping children around the world have happy, healthy, play-filled childhoods.
Thanks to your generous support, this means Soccer Aid for UNICEF has raised over £90 million for children worldwide since the first game in 2006.
This year's match took place at the sold-out Old Trafford stadium in Manchester – welcoming back thousands of fans to the same venue that hosted the very first Soccer Aid for UNICEF match in 2006. The match ended 4-2 to Soccer Aid World XI FC, with Kem Cetinay scoring the winning goal, making him Soccer Aid for UNICEF's all-time top goal scorer.
WHAT IS SOCCER AID FOR UNICEF?
Created by Robbie Williams in 2006, Soccer Aid for UNICEF is the world's biggest celebrity football match, raising money to give kids the best start in life. Once a year, England take on their opponents, the Soccer Aid World XI FC. Supported by passionate fans in an iconic stadium and broadcast live on ITV1, ITVX and STV, the event harnesses the power of football to help make sure that children can grow up happy, healthy and able to play.
HOW YOUR SUPPORT HELPS CHILDREN AROUND THE WORLD
By being part of Soccer Aid for UNICEF, you're joining one big team – united by play, to help all children play.
Right now, there's never been a more challenging time for children. They're facing war, disasters, and other crises in countries around the world. When children lose their homes, their families, and their schools, they lose out on happy, healthy, play-filed childhoods. Just when they need that safe space and moment of escape the most, it's gone.
But your support can help.
The money raised from this year's game could help UNICEF fight malnutrition, keep children safe in times of crisis, and get them back to school. It could also help provide vaccines against preventable diseases such as polio, so all children can grow up happy, healthy and able to play.
If you believe in play-filled childhoods, please donate while you watch on ITV1, ITVX or STV.
Together we're protecting play for every child.
Watch our stories and find out more about the impact of your support here.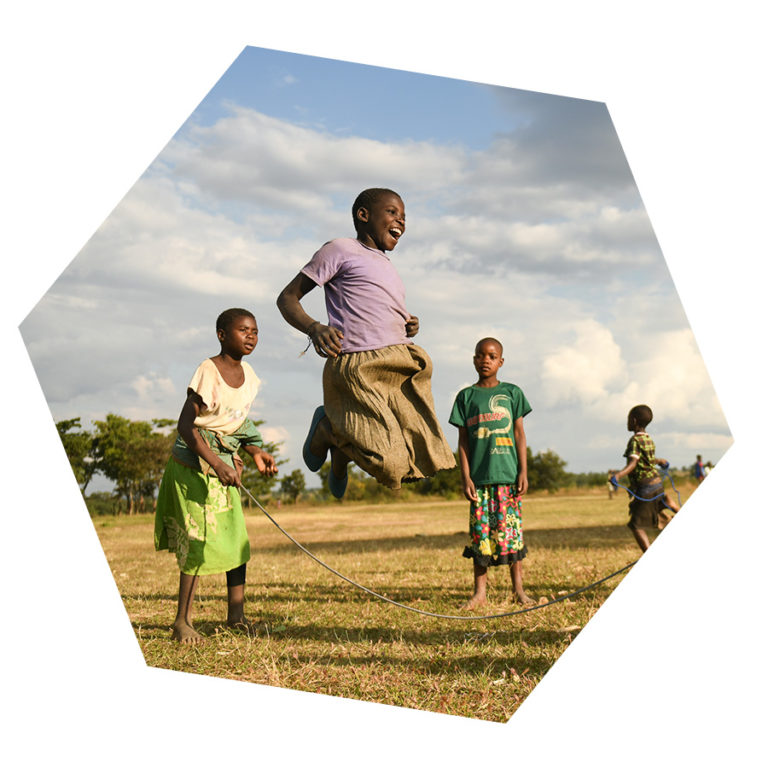 Thank you
Keep an eye on your inbox for a welcome message from us. It'll let you know what you can expect as Soccer Aid approaches. Welcome to the team!
SIGN UP AND STAY AHEAD OF THE ACTION
Be one of the first to hear about Soccer Aid! We'll let you know about player announcements and how you can get involved - including ticket sales, products, fundraising opportunities – plus future Soccer Aid events and the difference you're making for children.